CPD celebrates Dental Hygiene Month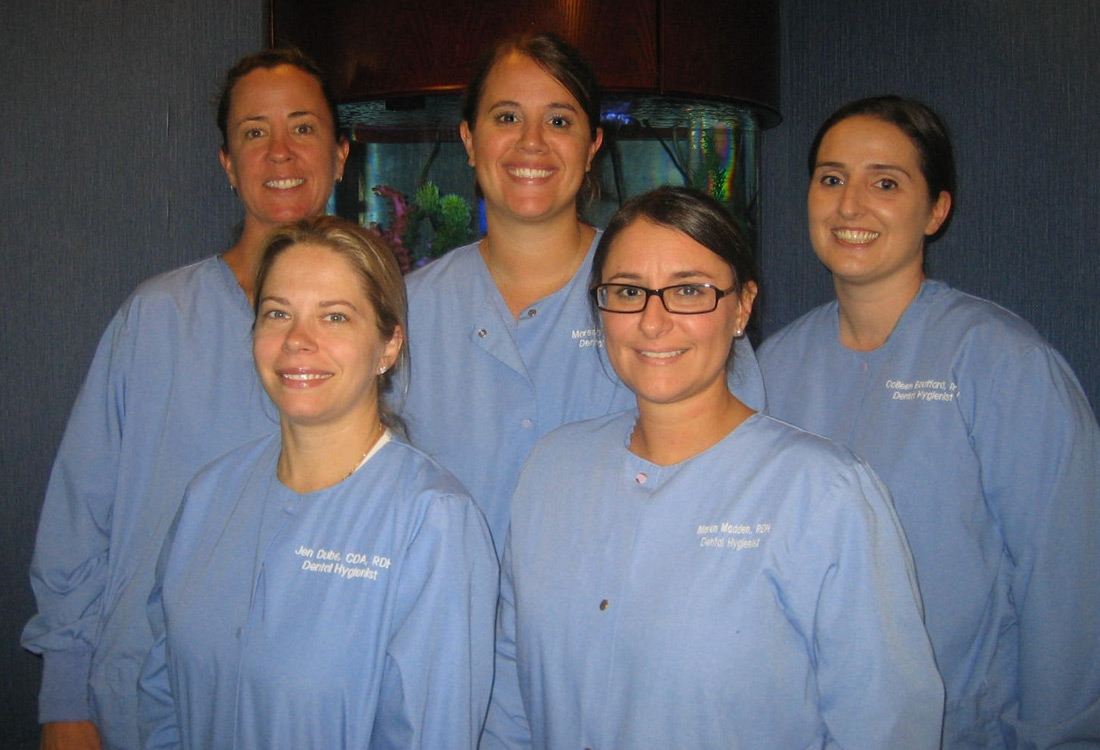 October is National Dental Hygiene Month;   chosen by the American Dental Hygienists Association and American Dental Association to raise public awareness about good oral health.
Dental Hygienists are a key part of the dental practice year-round, but October is dedicated to them each year in appreciation of all they do!      Dental Hygienists provide a wide variety of services to our patients, such as screenings, taking dental radiographs, removing calculus and plaque, and applying preventive materials (such as fluoride and sealants).   Most importantly they are educators; teaching patients proper oral hygiene techniques and preventive strategies.
The dental hygienists at CPD are true professionals.    Leigh, Jen, Maren, Maresa and Colleen have all completed an accredited dental hygiene program, and have been examined by the National Board of Dental Hygiene and state of Connecticut.   They maintain their certification and demonstrate their commitment to lifelong learning by participating in continuing education programs that allow them to stay current in their rapidly changing profession.
This month we took the opportunity to celebrate and thank five of the best…Leigh, Jen, Maren, Maresa and Colleen.  We all tried to express just how much we appreciate them, with a surprise breakfast and a special luncheon.   Our dental hygienists are an integral part of our team working to help our patients feel comfortable and making sure they receive the best possible dental care.   We can't begin express how much we appreciate them!