Cavity detecting radiographs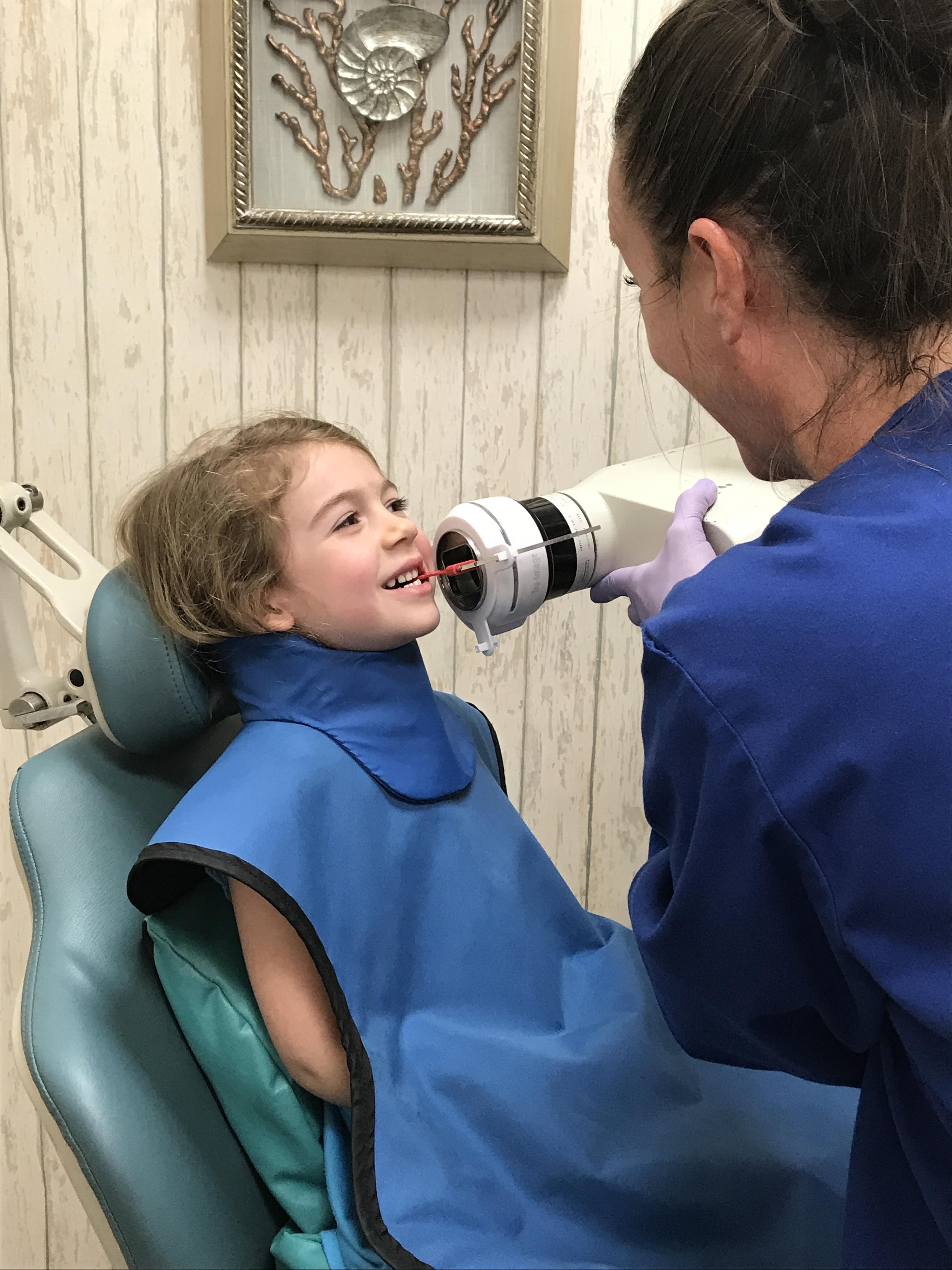 Dr. Chisholm's daughter had her first set of cavity detecting radiographs (Bitewing X-Rays) the other day!    We thought it was the perfect time to share our thoughts about dental x-rays.
Radiographs are an important diagnostic tool that enable us to provide the best possible care for your child.   They allow us to find early cavities, as well as determine the size and extent of cavities.   They help us diagnose abnormalities in growth and development, and to find pathology early.   X-rays can help us decide the best treatment options for your child and whether our preventive recommendations are working.  We base our recommendations on each individual child's caries risk assessment, a clinical examination and guidelines established by the American Academy of Pediatric Dentistry (AAPD), ADA and FDA.
Reducing radiation exposure is very important to us.  We are members of Image Gently, which means we have pledged to assure safe and effective imaging care of children.  We use a separate thyroid collar in addition to our lead apron.   The separate thyroid collar allows for a closer fit and therefore better protection.   We also use rectangular collimation whenever possible.   Rectangular collimation can reduce radiation exposure by approximately 40% as compared to x-rays taken without collimation.
Most importantly we believe that there is no such thing as a routine x-ray.   We base our recommendations on what your child needs.    We would never recommend something for your child that we would not do for our own children.