CPD attends 70th Annual AAPD meeting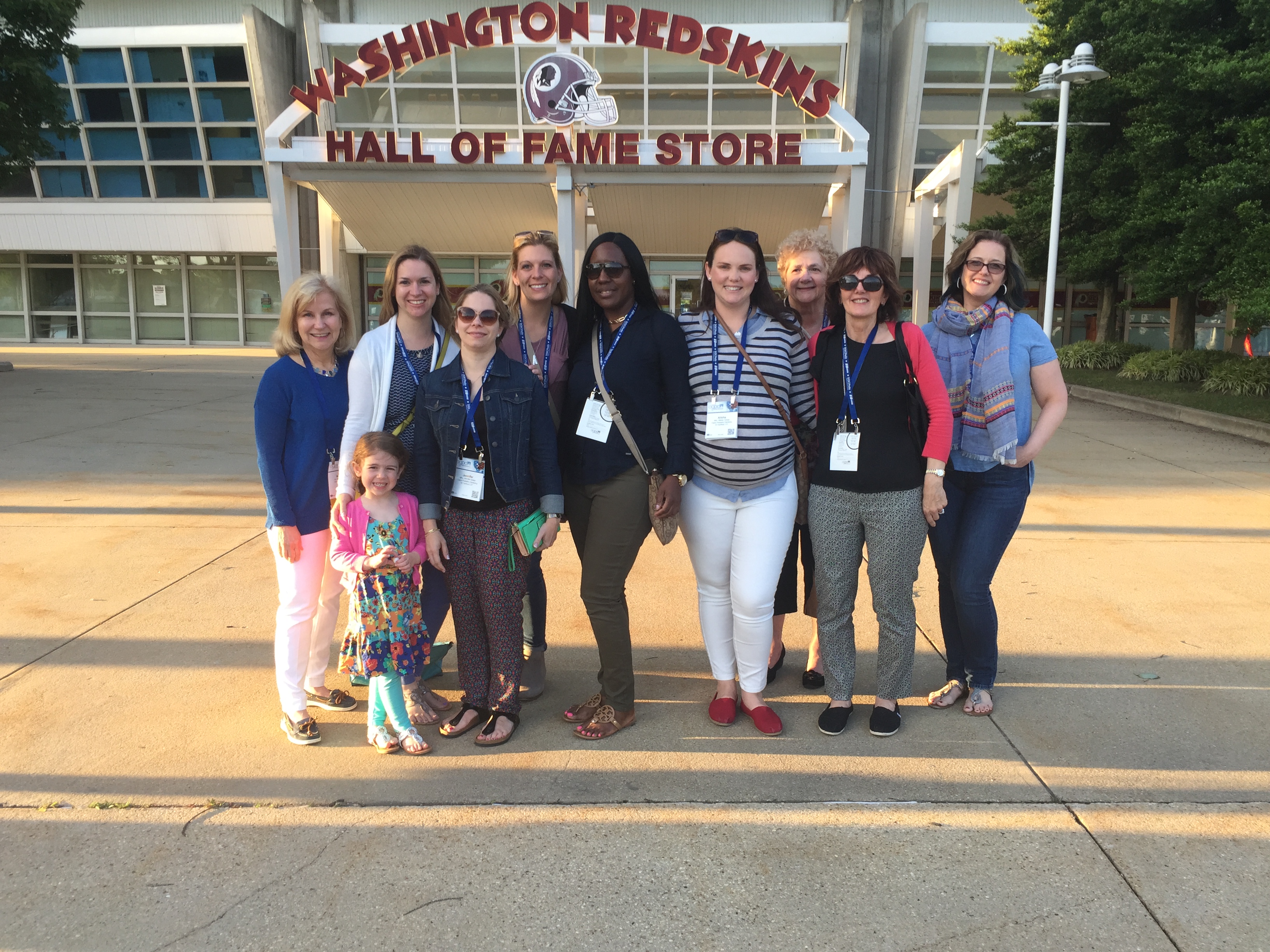 Drs. Cipes, Chisholm and 7 team members attended the 70th annual American Academy of Pediatric Dentistry meeting in our nation's capital- Washington, DC.   They joined over 6,500 participants from around the world to attend both clinical and scientific sessions.
While in Washington, our team attended a variety of continuing education courses.  Team members attended several courses on Silver Diamine Fluoride therapy- a technique being used to slow the progression of dental caries.   The whole team attended a course on "Medical Emergencies."   Of course our hope is to never have an emergency but we want to be sure to be always prepared.   While at a course on "Parental Presence in the Operatory," we were excited and proud to see some of Dr. Cipes' research featured!
Our team's favorite activity this year was "Coffee Clutch:  Networking Rounds for the Office Staff."   We got to spend the morning with our peers discussing key issues that come up in pediatric dental offices every day.   It was interesting to hear what other offices are doing, and to network with other pediatric dental teams.
We took advantage of our trip to Washington to do a little team building.  We all enjoyed a boat trip on the Potomac River and tour of Mount Vernon, home of George Washington; and visited the monuments surrounding the National Mall.   The highlight of our trip was the Welcome Reception on FedEx field- where we got to go on the field, tour the locker and press room and 'play football' with former Washington Redskin's player Santana Moss!  Check out our office facebook page for photos of these events.