2016 Employee of the Year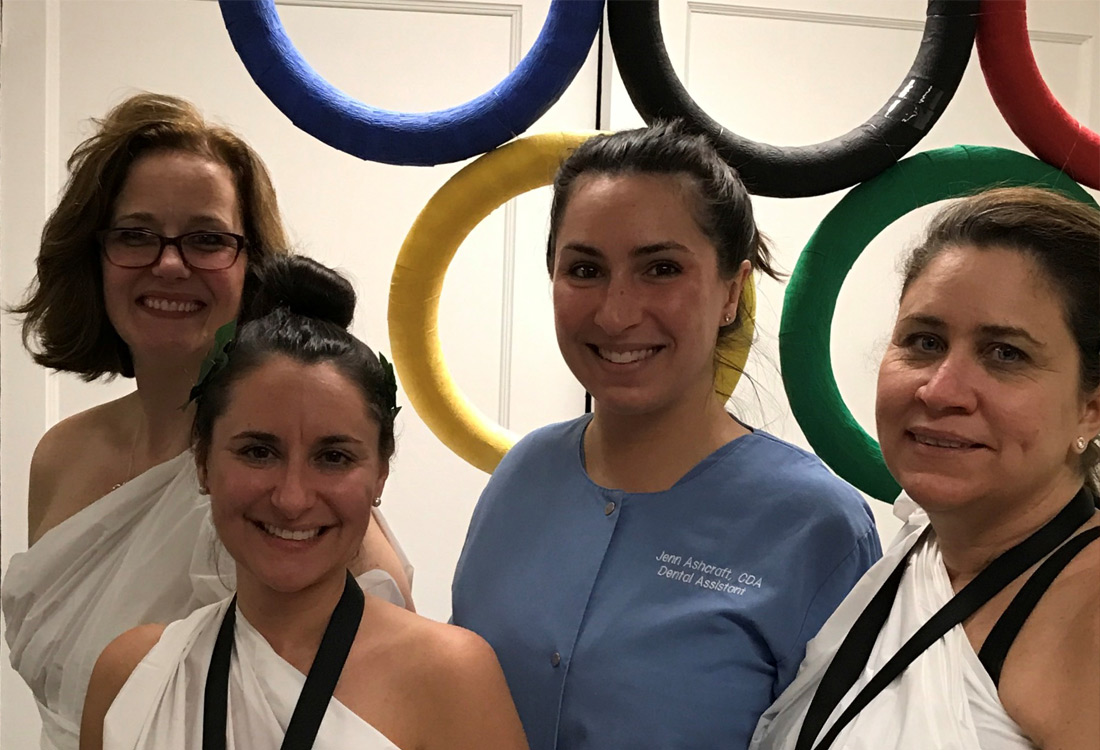 Cipes Pediatric Dentistry is pleased to announce the 2016 Employees of the Year…Jennifer Ashcraft and Maren Madden! This award recognizes employees who go 'above and beyond' their duties and exemplify the true meaning of team player.
The 2016 selection committee consisted of Dawn Butler, Hipolita Fernandez and Maren Madden (winning was even surprise to her!).   This year they planned yet another creative way to announce the winners….the summer Olympic games!  We were welcomed with Olympic torches with the Olympic theme song playing in the background.    The Olympic contestants partook in a football toss, basketball shoot out, egg carry and hula hoop contest.   The medals awarded highlighted each of our team member's strengths and the reasons why they are loved!
This year the selection committee decided to award two employees with the top honors.   Jenn A has been a certified dental assistant with Cipes Pediatric Dentistry for 6 and a half years.  She is currently working and continuing her education to become a registered dental hygienist.   Jenn's strongest attributes are her gentle nature, her flexibility and her ability to multitask.   Jenn was selected for her "positive winning spirit, and showing us you can do it all,"   according to Dawn Butler.
Maren was quite shocked when she was announced as employee of the year, as she was on the selection committee.    Dawn and Hipolita decided Maren deserved to be honored this year for going 'above and beyond' in patient care.   She consistently provides high quality care with a smile on her face and always puts her patients first.   "She has shown her heart of gold, so for this she earned the top gold medal," said Hipolita Fernandez.