2014 Employee of the Year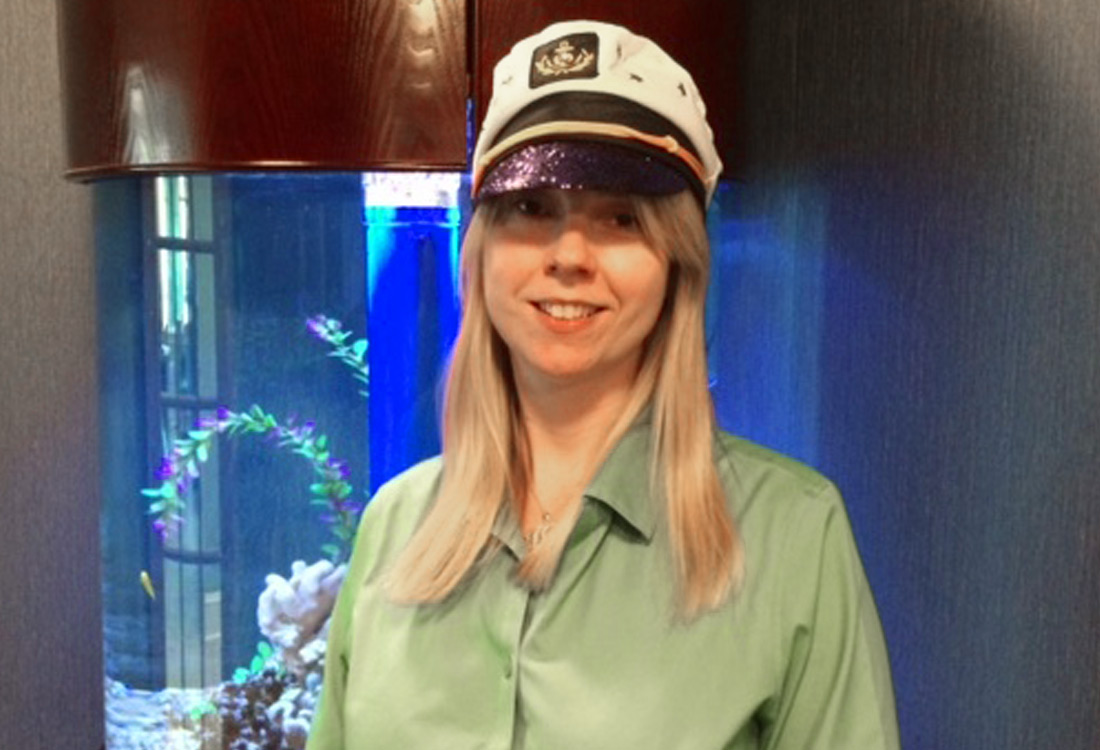 The 2014 selection committee consisted of Donna Rosen, Dawn Butler and Dr. Elizabeth Chisholm.   This year they planned yet another creative way to announce the winners….a cruise ship "Mystery on the High Seas."   Each team member was assigned a persona ranging from Captain (Dr. Cipes of course), Pastry Chef, First Mate, Maître'd, to Spa director.    After introductions were made the selection committee realized the captain's hat was missing!!   So off the crew members went to search for clues to see who took the hat and who the Employee of the Year was!  With great detective work the crew members determined Dawn had taken the hat to finish adding a little "Bling" to it; and Astrid was the Employee of the Year!
Astrid is well deserving of the Captain's Hat.   She is a woman of many talents…covering the back and front of the office.   Her experience in all areas is constantly called into use.   There is no job too big or too small for Astrid.   Her positive can-do attitude and laid back nature make her a great asset to our crew.   Her kind, gentle voice puts even the most anxious person at ease.   She is a great teacher ….showing the new recruits the ropes and explaining needed treatment to our patients.   Her attention to detail can be seen in the way she prepares her food, proofreads a paper, goes over a ledger, or reviews a treatment plan!    She is always looking out for the best interest of the ship, passengers, and crew; and it is very much appreciated.
It takes the whole crew to keep our ship in tip-top shape and each and every one of our team members goes above and beyond to make sure this happens each and every day.